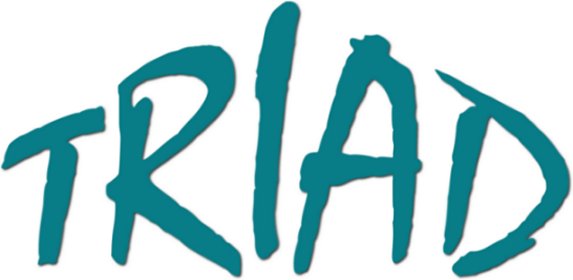 All the news that's fit to print...
2/11/2012
Well guys, it seems "no news is good news". Triad added no news whatsoever in 2011! However, we are all well and have been out here playing all along. Sometimes, we are so wrapped up in what we are doing, we forget some of the little things…Like news updates! So here goes:
Triad continues to perform at new, as well as established venues in Richmond. We love seeing all of you when you come out. Thanks so much for digging what we do! Please take a look at the performance page and "check local listings for viewing times in your area."
Dave continues his solo efforts, mostly during the week. Please join him back at Awful Arthurs in Midlothian on Wednesday nights. Check the performance page for other engagements such as Café' Caturra and Saude Creek Winery.
Patchwork is still playing, though in limited fashion. You can come visit Dave and Barry monthly at O'Tooles now. Good music and a lot of fun!
We are still writing and moving ever closer to that seemingly elusive CD… Trust me, there is a studio with "Triad Time" allotted. We are just not sure which one it is yet! Lol. Not trying to be mysterious, but…ok, maybe that's a little mystery for pondering.
Hope everyone has a healthy and prosperous 2012 and we will see you at the gigs!
1/10/2011
We trust that everyone had a great 2010 and our wishes for an even better 2011.
You will notice some different things on our calendar these days...
Triad is trying out some new venues in the Richmond area and we greatly appreciate your
continued energetic support when we spread our wings, so to speak. be sure and check out the Performance Page
Dave is doing some solo work during weekday nights at Nuevo Mexico and O'Tooles. We urge you to come out and
support him when you can. Once in awhile he may have guest musicians !
Patchwork continues their monthly performance at Sine' Irish Pub, usually the second Saturday of each month.
To address the most frequently asked question: "When are you guys gonna have your own CD?"
We are just as excited as all of you at the prospect of that possibility. There is a process that we
must go through, and a time and a space that must be set aside for this venture. We assure you, it is our intent to
make this happen.
So again, happy 2011 and we hope you decide to spend a lot of your time with us this year.
We sing for you because we love it.
It ain't the money!!!
Dale, Vickie, and Dave

4/23/2010
Howdy!
Some news of note...due to scheduling issues Triad will be limiting it's performances at Milepost 5 to one Wednesday per month. This will be more often than not on the second Wednesday of the month. Now that both Dale and Vickie are working full time and taking into account their distance from Milepost 5 and the hours they work, this change is necessary. I know I will be missing their presence and wonderful additions to the stage and the show. I (Dave) will still be playing solo on Wednesday nights as I have been for the past 10 or so years.
I hope you will continue to join me on Wednesday nights and also come and visit when Triad appears as well!
In other news, the schedule in Ocracoke, NC. is beginning to take shape and will be posted very soon. It is known that Triad will be performing the last week of Dave's stay on the island from 7/11-7/18. If any of you are feeling like a road trip to paradise, that would be a good time to make it!
Looking forward to seeing you all out soon!!
Dave, Dale, and Vickie
4/6/2010
Tallyho Gang!
Welcome to Spring time!! (Or is it summer? 92 degrees today...)
We do have some big news for you today! Finn McCool's has decided that they like our style so much that they are trying us on Thursday nights starting 4/8 for the next 8 weeks!! We are very excited and we hope that some of you will want to come out and start your weekend activities early! This also means that on certain weeks of the month you will find us at Finn McCool's twice in one week...like this week! We will be there Thursday and Friday 4/8 & 4/9. The Thursday show times are a bit earlier at least to begin with. Thursdays we will be playing from 7-10pm. Fridays or Saturdays will be the usual 9-12 midnight.
Other fun things on the agenda include:
6/21 Triad will be headlining the VOCAL (Virginia Organization Of Composers And Lyricists) monthly showcase. It is held at O'Tooles on Forest Hill Ave. and begins at 8pm. This organization has been supporting and gathering Richmond songwriters since 1989! They host the longest running monthly showcase and you can be a part of it every 3rd Monday of the month. We hope you will support Richmond songwriters every month and we look forward to seeing you at our showcase in June. The more the merrier and the showcase ends at 10pm. C'mon down!!
7/11-7/18 Triad will be appearing on Ocracoke Island, NC. All the particulars about dates and times have not yet been nailed down but a beach report will be available here within the next few weeks.
7/23 Triad will be a part of a special VOCAL showcase at Dogwood Dell! We don't have all the details yet but stay tuned and we will update you as soon as we have all the scoop.
That about covers it for now! If you have questions or comments feel free to email them to us. We love emails from "The Gang"!
Dave, Dale, and Vickie
11/30/2009
Well as many of you know Jimmy Buffett came to Virginia at The John Paul Jones Center in Charlottesville on 11/17. Not being very bright about putting two and two together we accepted a party to play in Charlottesville on 11/16 for The Parrothead Club of Central Virginia. What we didn't realize was that yes this was a pre-concert party to warm all the fans up for the show on the 17th but because of their stature as fans and supporters of Jimmy Buffett and the Coral reefer Band, the party was attended by several members of the Coral Reefer Band! That's right kids! We spent most of our evening playing to Jimmy Buffett's band as well as the Parrotheads! It was great fun and the folks from the band were really friendly and they were very complimentary about a certain local Richmond band we all know.... :) We will have pics up soon for you to look at from the party. Stay tuned!!
Be sure to get out as a break for your holiday shopping this week on Wednesday! We will be playing at Milepost 5 in Midlothian from 7-9-ish. It's great fun and there's all you can eat steamed or spiced steamed shrimp!! remember this is an every Wednesday event so come on down!!
We look forward to seeing you!!
11/12/2009
Triad will be playing at a new venue for us Friday 11/13...Friday the 13th-do we know how to pick'em?
We will be at Finn McCools Irish Pub. They are located in Innsbrook in the West End of Richmond. Be sure to wander over to the Links page and check out the goodies! Hope we will see you out there! We want to make a big splash so grab a horde of your closest friends and skidaddle on out there!!